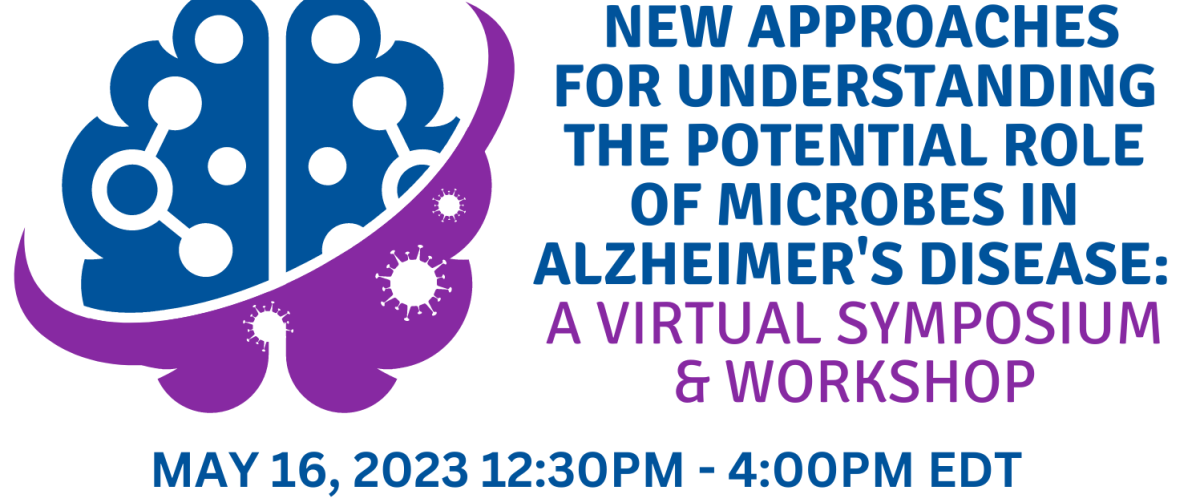 Join us for the much-anticipated 2nd Infection & Inflammation in Alzheimer's Disease Research Symposium, hosted by the Duke-UNC Alzheimer's Disease Research Center and the Duke Aging Center.  The theme for this year's symposium is New Approaches for Understanding the Potential Role of Microbes in Alzheimer's Disease. This symposium is a follow-up and expansion of discussions initiated at a May 2021 symposium, a summary of which can be found here.
The program will feature an overview by Dr. Heather Whitson (Duke), a keynote address by Dr. Rudolph Tanzi (Harvard), and a series of flash talks from leaders in the field on innovative topics related to infection and inflammation in Alzheimer's disease research.  Attendees will have an opportunity to engage in extended Q&A and discussion with symposium speakers in breakout groups following the research presentations.  The program will conclude with a late breaking panel discussion on the Alzheimer's Pathobiome Initiative.
The virtual event is free to attend, but registration is required. 
This program is made possible, in part, by generous support from Dr. Leslie Norins (Duke Med '62) & Ms. Rainey Norins, and The Benter Foundation.