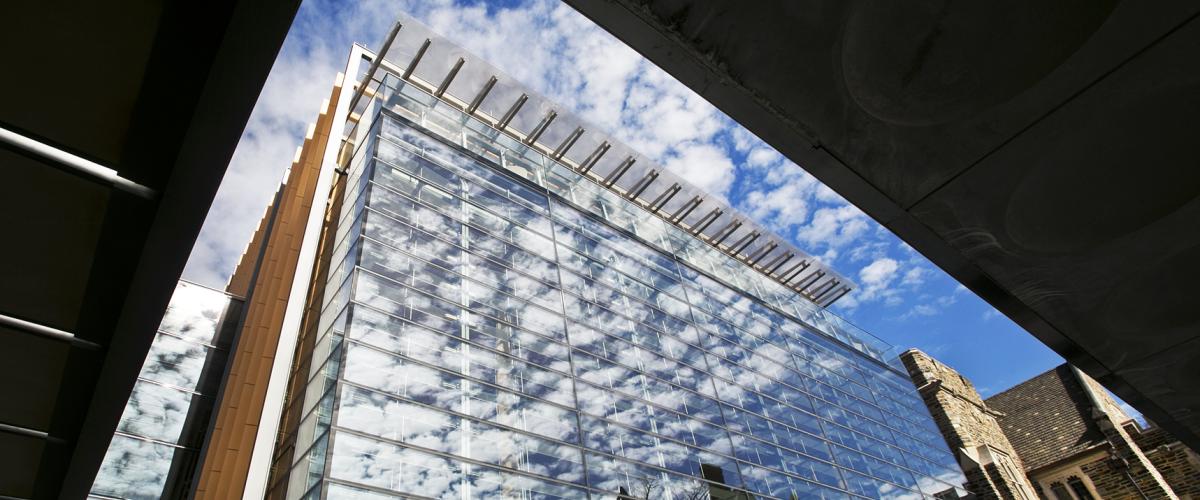 Standardized procedures for the evaluation and diagnosis of patients with Alzheimer's disease, for use in research and clinical settings
Overview & Contact
The Consortium to Establish a Registry for Alzheimer's Disease (CERAD) was established in 1986 by a grant from the National Institute on Aging (NIA), to standardize procedures for the evaluation and diagnosis of patients with Alzheimer's disease (AD). Patients and nondemented control subjects were recruited from 24 NIA-sponsored Alzheimer's Disease Research Centers and other university programs in the US. Using standardized diagnostic criteria and valid and reliable assessment instruments, CERAD subjects were examined at entry and annually thereafter. Autopsy examination of the brain was included, to the extent possible, to obtain The clinical diagnosis of AD was confirmed in 87% of autopsied cases. The longitudinal data provided by 1,094 carefully screened, nationally distributed White and African-American patients with AD and on 463 nondemented controls constitutes the CERAD database; the data represents the natural history of Alzheimer's disease before the availability of antidementia medications.
In the last three decades clinical advances have resulted in improved approaches to assessment, and some measures that were developed (e.g., neuropathology assessment, family history), no longer have the relevance they once had. This has not affected the neuropsychology battery, where use has increased beyond clinical assessment for AD, to include identification of mild cognitive impairment, differential diagnosis of more recently identified dementias, use in major epidemiological surveys world-wide, and for cognitive assessment of modifiable risk factors for AD. Translation, so far into ~20 different languages (see Translations), and development of norms, has facilitated such use, and more.
Additional information on the measures developed, and their use over the first 20 years of the program is presented in: Fillenbaum GG, van Belle G, Morris JC, Mohs RC, Mirra SS, Davis PC, Tariot PN, Silverman JM, Clark CM, Welsh-Bohmer KA, Heyman A. CERAD (Consortium to Establish a Registry for Alzheimer's Disease): the first 20 years. Alzheimers Dement. 2008;4:96-109.
Review of progress to the present time is underway.
The materials developed that are still relevant and the data obtained are described here, and are available to qualified clinicians and investigators.
Please send all inquiries regarding CERAD materials to AgingCenter@duke.edu with CERAD in the subject line.
Instruments are available in electronic format without charge to individual investigators.  Institutional licenses are available on a fee basis for broader applications.
Requests for materials should be accompanied by a brief description of the proposed use of the assessment instruments, the approximate number of subjects to be tested each year as well as plans, if any, for publication. CERAD material delivered to the approved applicant is restricted to his or her use only and must not be sold or redistributed to others without authorization from the Duke Aging Center.
A table giving the languages into which the CERAD Neuropsychological Assessment Battery has been translated is available under the Translations tab below. Translations of the Behavior Rating Scale for Dementia are indicated in that section.
CERAD Clinical Assessment Battery for Alzheimer's Disease (electronic form)
In addition to demographic information, the clinical forms request information from the subject (and, where appropriate, from a knowledgeable informant), regarding the patient's clinical history, systemic disorders, cerebrovascular disease, parkinsonism, and depression. Also included are the Blessed Dementia Rating Scale, Short Blessed Test, calculation, clock and language tests; as well as physical and neurological examinations; laboratory studies (each item done/not done only); whether imaging has been done; the Clinical Dementia Rating scale (expanded to 5 levels and including Sum of Boxes) and finally, a diagnostic impression (normal cognitive function, impaired cognition without dementia, AD, AD with other major illness, presence of other disorders causing dementia; each with reason for determination).
---
CERAD Neuropsychological Assessment Battery for Alzheimer's Disease (electronic form)
The neuropsychological assessment battery form includes a guide to administration and scoring of each measure; the measure itself when this is appropriate (e.g., the Constructional Praxis designs); and related score sheets. The Boston Naming, and Word List Memory/Learning and Word List Recognition tests require flip books for administration; guidelines for preparing these are available. Administration time is usually 20"-30". 
The CERAD battery includes the following measures:
J1. Verbal Fluency (semantic fluency, naming as many animals as possible in 60 seconds)

J2.  Confrontational naming (CERAD 15-item abbreviation of the Boston Naming Test (Kaplan et al., 1978) available only with permission of the copyright holder, ProEd. https://www.proedinc.com/Reprint-Permissions.aspx)

J3. Brief cognitive screen

J4. Word List Memory/Learning (10 common nouns administered on three successive occasions, each time in a different order)

J5. Constructional Praxis (copying four designs (Rosen et al., 1984))

J6. Word List Recall (free recall of the 10 nouns presented earlier)

J7. Word List Recognition (recognition of the 10 nouns presented earlier, embedded with 10 foils)

J8. Recall of Constructional Praxis (free recall of the four designs presented earlier)
Kaplan EF, Goodglass H, Weintraub S. The Boston Naming Test. Boston, MA, Veterans Administration Medical Center, 1978.
Rosen WG, Mohs RC, Davis KL. A new rating scale for Alzheimer's disease. Am J Psychiat. 1984;141:1356-1364.
CERAD Video demonstrating administration and scoring of the Neuropsychological Assessment Battery is available. Use is recommended when training interviewers for major studies.
---
CERAD Neuropathological Assessment Battery (CERAD-NAB) (electronic form)
With changes in neuropathology guidelines, this assessment is now rarely used. It is, however, available to those interested in it. Its purpose was to establish more accurate and standardized neuropathological criteria for the diagnosis of AD. It is a practical protocol for post-mortem examination of the brain and provides measures for determining the neuropathological spectrum and heterogeneity of AD and other dementias. This assessment packet includes forms for collecting information on demographic data and gross and microscopic findings on cerebrovascular disease. It also includes an assessment of the neurohistological findings and final neuropathological diagnoses. It is accompanied by a detailed manual, the CERAD Guide to Neuropathological Assessment of AD and Other Dementias.
---
The Behavior Rating Scale for Dementia (BRSD) 
This assessment is a standardized instrument for rating behavioral abnormalities in demented or cognitively impaired individuals. Items are scaled according to their frequency of occurrence. The scale is informant-based and consists of 46 items which can be categorized into clinically relevant domains, i.e., depressive features, psychotic symptoms, behavioral dysregulation, irritability/agitation, vegetative features, apathy, aggression, and affective lability. Items marked with a superscripteds allow for reduction to a shorter, 17 item version. The BRSD comes with a comprehensive instruction manual the psychometric characteristics of the BRSD, scoring forms, scoring tables, instructions to informant and response cards.
Tariot P, Mack JL, Patterson MB, Edland SD, Weiner MF, Fillenbaum G, et al. The Behavior Rating Scale for Dementia of the Consortium to Establish a Registry for Alzheimer's Disease. Am J Psychiatry. 1995;152:1349 –1357.
Mack JL, Patterson MB, Tariot PN. Behavior Rating Scale for Dementia (BRSD): development of test scales and presentation of data for 555 individuals with Alzheimer's disease. J Geriatr Psych Neurol. 1999;12:211–223.
BRSD Translations: The BRSD has been translated into Arabic (items in a different order), French, Hebrew (subset of 29 items), Japanese, Spanish, and Korean.
BRSD Video demonstrating administration of the Behavior Rating Scale for Dementia is available.
---
The CERAD Database and All Assessment Instruments 
The CERAD study population includes 1094 patients with a clinical diagnosis of AD and 463 control subjects who were enrolled at 24 Alzheimer's Disease Research Centers and medical centers in the U.S. , and evaluated annually between 1987 and 1996. The resulting longitudinal data include clinical findings and neuropsychological test scores, behavioral manifestations of dementia (BRSD) for a subset, time to death or admission to a nursing home, and neuropathological findings in approximately half of the decedents.
The collection contains:
The complete CERAD database (all data gathered on each occasion from all participants)

Data forms with variable names

Selected ancillary and educational materials

A Manual of Operations giving the history of the CERAD study and information on the database

CERAD assessment batteries: data-gathering forms and testing instructions
The data are written in SAS, in the version used at that time. They can be updated.
Translations and Database Information
Translations of the CERAD Neuropsychological Assessment Battery (CERAD-NAB)
Language

Entire battery

Norms published

Individual measures only translated, Comments

Arabic (Egypt)

Arabic (Oman)

Arabic (Saudi Arabia)

+

+

+

 

+

 

Bulgarian

+

 

 

Chinese

 Cantonese

 Mandarin with

   modified Cantonese

   Word List

 

+

 

 

+

 

Norms published for Cantonese, but unclear for Mandarin. 

Mandarin: original WL included only foods. The Cantonese WL, modified to Mandarin, should been substituted.

Dutch

+

 

 

Estonian (translated from Finnish)

+

 

 

Finnish

+

+

 

Finnish sign language

+

 

 

French

  France, Canada

  Luxembourg

 

+

+

 

Luxembourg: additional measures present.

German 

 CERAD-NAB

 CERAD Plus

 

+

+

 

+

+

CERAD Plus includes Trails A, Trails B, words beginning with S.

Hebrew

 

 

Only VF, CP, WL

Hindi (for rural, illiterate, elderly)

+

+

For battery, go to: https://www.dementia-epidemiology.pitt.edu/indo-us-instruments/

Italian

+

+

 

Japanese

+

+

Norms published for Japanese Americans in Hawaii, and Washington State, US. No norms for Japan.

Korean

+

+

 

Norwegian

+

 

 

Polish

+

 

 

Portuguese

(for Portugal and Brazil)

+

+

Norms for Brazil

Romanian

+

 

 

Russian

+

+

Pilot norms for Russian speakers in US. http://www.scarletline.com/aglezerman/CERAD.html

Spanish

+

 

 

Swedish

 

 

Only VF, WL

Thai

+

 

 

Vietnamese

 

 

Only WL

Yoruba

+

+

Information at:

https://iidpportal.medicine.iu.edu/documentation/data-collection-forms.html

Translations in process

 

 

 

Greek

 

 

 

Maltese

 

 

 

Mongolian

 

 

 

Filipino/Tagalog

 

 

 

Swahili

 

 

Word List measures only

Translations under Consideration

 

 

 

India: Kannada

 

 

 

India: Marathi

 

 

 
 NOTE: The CERAD 15-item abbreviation of the Boston Naming test is only provided with evidence of permission for use from the Boston Naming copyright holder, ProEd: https://www.proedinc.com/Reprint-Permissions.aspx
Boston Naming items vary across countries to maintain representation of high, medium, and low frequency words in the language of administration. Chinese (Mandarin), Finnish, and Korean, use unique outline drawings.
A flip book is needed to administer the Boston Naming test, and to administer the Word List Memory/Learning and Word List Recall measures. Information on how to construct this is available.
Abbreviations: VF = Verbal Fluency, CP = Constructional Praxis, BN = modified Boston Naming test, WL = Word List measures
CERAD Study Population (Database)
Basic Characteristics of Cases with Alzheimer's Disease (N=1094)
and Control Subjects (N=463) at Entry into CERAD
 
CASES
CONTROLS
Year Entered
1987
148
122
1988
315
219
1989
181
78
1991
188
15
1992-95
146
4
Stage of Dementia (CDR Scale)
No Dementia
0
460
Uncertain
37
3
Mild
564
0
Moderate
425
0
3
68
0
Age at Entry (Years)
Less than 65
187
139
65-74
423
226
More than 74
484
98
Race
White
890
429
Black
204
34
Number of Return Visits
0
197
38
1
124
18
2
134
39
3
636
638
Sex
Male
448
160
Female
646
303
Education (Years)
Not Known
6
0
0 - 8
234
36
9 - 11
117
39
12
324
136
Greater than 12
413
252
Entered Nursing Home
Yes
519
18
No
575
445
Death
Yes
411
25
No
683
438
Brain Autopsy
Yes
202
8
No
209
17