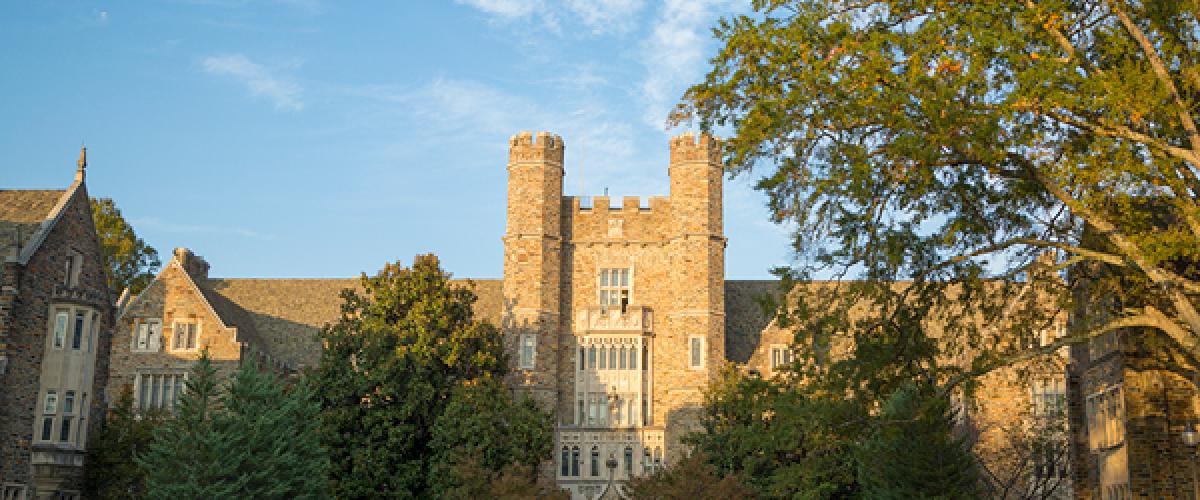 Supporting the academic endeavors of young and aspiring investigators in aging: George L. Maddox, PhD was an internationally known sociologist on the Duke faculty who helped shape the study of aging and human development on a national and global level.
Each year two aspiring early-career researchers are selected to receive a $5,000 fellowship to support their research endeavors.  Vignettes of recent awardees are included below.
---
Recent Maddox Fellows
---
2022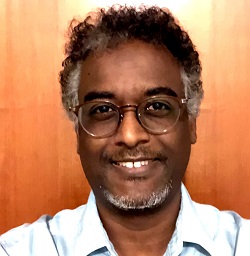 Khadar Abdi, PhD
Dr. Khadar Abdi is a Senior Research Associate with the Duke Molecular Physiology Institute. He is interested in studying the role of neurogenesis in promoting optimal cognitive performance and mental health resiliency from birth through aging. Khadar incorporates a broad basic science approach to uncover novel mechanisms that govern the birth of new neurons and their proper maturation. He has recently determined a role for branched-chain amino acids (BCAA) metabolism in hippocampal neurogenesis and cognitive performance in mice. Currently, BCAA metabolism is mainly studied for its role in heart, liver, adipose, and muscle tissue, in the contexts of exercise-induced muscle growth and cardiometabolic disease risk. Genetic and molecular studies on this pathway in the brain are extremely rare, though they could provide a wealth of insight related to brain health and disease.  
Khadar received his Ph.D. from the Cell Biology Department at Duke University under the mentorship of Dr. Vann Bennett. He continued his postdoctoral work within the same department investigating postnatal neurogenesis and the formation of the ependymal niche. Khadar's secondary interest includes studying the role of ependymal cells in hydrocephalus in children and older adults and exploring therapeutic options. His previous work has shown that inflammation and viral infections can damage multiciliated ependymal cells leading to hydrocephalus.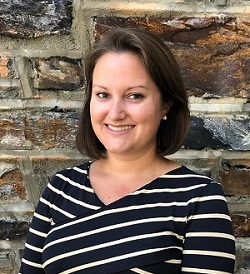 Jessica S. West, PhD, MPH
Jessica is a medical sociologist who specializes in research on hearing loss, aging, and health disparities over the life course. Jessica's work has described the "spillover" effects of hearing loss on health outcomes for both individuals and those close to them, as well as sociodemographic disparities in the onset of and life expectancy with hearing loss. In addition, Jessica leverages population-level data and electronic health record data to investigate racial/ethnic differences in age-related trajectories of hearing loss and access to and utilization of hearing healthcare services. Her postdoctoral mentors are Matthew E. Dupre, Ph.D. (Population Health Sciences, Sociology) and Sherri L. Smith, Au.D., Ph.D. (Head and Neck Surgery & Communication Sciences). Jessica received a B.A. from the University of Michigan, an M.P.H. from Columbia University's Mailman School of Public Health, and an M.A. and Ph.D. in Sociology from Duke University.
---
2021

Kyle Bourassa, PhD
Dr. Kyle Bourassa was a Postdoctoral Scholar at the Center for the Study of Aging and Human Development at the Duke University Medical Center from 2019-2021. He worked with Drs. Terrie Moffitt and Avshalom Caspi, who served as his mentors in the Postdoctoral Research Training Program at the Center for the Study of Aging and Human Development. Dr. Bourassa's research focuses on understanding the impact of stressful life events—such as divorce, bereavement, and trauma—on health across the life course. His work examines the biopsychosocial mechanisms that link such stressors to health and aging using both longitudinal cohort study designs and lab-based experimental paradigms. In addition to his work examining mechanisms of action, Kyle also studies how behavioral interventions might improve health and slow aging among people who experience stressful life events and trauma. Kyle received his B.A. from the University of Virginia in Psychology and History. He subsequently received his M.A. and Ph.D. in Clinical Psychology with a focus on Health Psychology from the University of Arizona. He completed his doctoral internship at the VA Puget Sound Healthcare System in Seattle and is now an Advanced Fellow in Geriatrics at the VA Durham Healthcare System.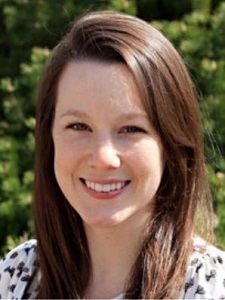 Julia Gamache, PhD
I am leading the single-cell genomics team in the Chiba-Falek lab, and for the 2020-21 academic year we were focused on understanding how changes in the chromatin accessibility landscape impact gene dysregulation in specific cell types and subtypes of the Alzheimer's disease brain. To do this, we use an innovative approach to perform single-cell RNA-seq and ATAC-seq in parallel from the same pool of nuclei derived from human Alzheimer's brain tissue. We then integrate data of these two modalities to identify regions of accessible chromatin functionally linked to changes in gene expression in Alzheimer's disease. More recently, we are expanding our strategy to include Parkinson's disease and Dementia with Lewy Bodies. Ultimately, our goal is to identify novel therapeutic targets in non-coding genomic regions that can be validated with genome editing studies in the future. 
---
2020
Harry O. Taylor, Ph.D., MSW, MPH
Dr. Harry Taylor is a Postdoctoral Scholar at the Center for the Study of Aging and Human Development at the Duke University Medical Center. Dr. Taylor's program of research focuses on examining the prevalence, trends, and factors associated with social isolation and loneliness among older adults, with specific emphasis on Black older adults. Dr. Taylor plans to improve the social well-being and health of older adults who are socially isolated and/or lonely by increasing awareness of these harmful conditions and by informing/developing tailored risk assessments and interventions to reduce these conditions among older adults.
Dr. Taylor completed his MSW and MPH at the University of Michigan, Schools of Social Work and Public Health (respectively) and his Ph.D. in social work at the Brown School of Social Work at Washington University in St. Louis. Dr. Taylor's mentor for the Postdoctoral Research Training Program at the Center for the Study of Aging and Human Development is Tyson Brown, Ph.D. (Associate Professor of Sociology).
---
Michael Devinney, MD
Dr Devinney is an Assistant Professor in the Division of Critical Care in the Department of Anesthesiology. The focus of his research is on delirium and cognitive dysfunction following surgery, which are associated with significant long-term risk for dementia, diminished quality of life, and increased mortality. Few interventions exist to prevent these neurocognitive disorders, in part due to our poor understanding of their pathophysiologic underpinnings and risk factors.
Dr Devinney studies obstructive sleep apnea (OSA), a disorder characterized by repeated breathing interruptions during sleep that is highly prevalent yet frequently undiagnosed in older adults. One way that OSA could increase risk of postoperative neurocognitive disorders is through increased neuroinflammation. To better understand the relationship between OSA, postoperative neurocognitive disorders and neuroinflammation, his research team is carrying out a prospective observational cohort study called Sleep Apnea, Neuroinflammation, and cognitive Dysfunction Manifesting After Non-cardiac surgery (SANDMAN). In SANDMAN, patients undergo preoperative home sleep apnea testing in addition to pre- and postoperative cognitive testing, delirium screening, and cerebrospinal fluid sampling. This work has the potential to shed insight into crucial mechanisms of brain injury in OSA patients that could increase risk for postoperative delirium and cognitive dysfunction.