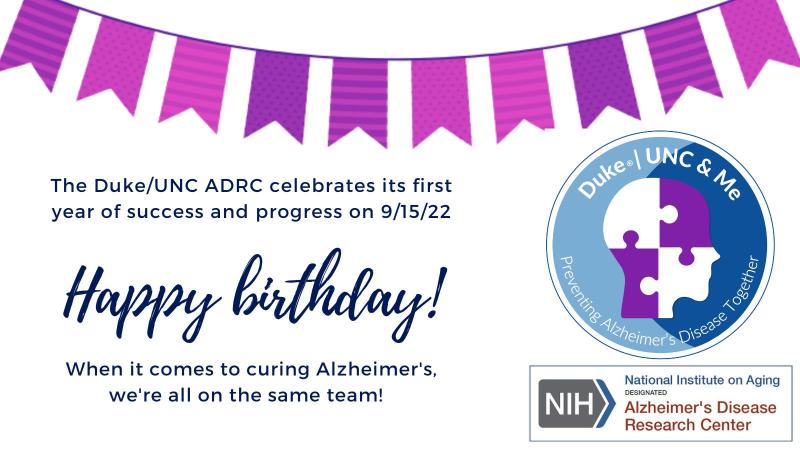 Happy Birthday Duke/UNC ADRC!   Since September 2021, we have accomplished so much!
84 participants enrolled
1000+ aliquots banked
9 community outreach events
1 SLAM-DUNC Symposium
3 pilot projects awarded
2 REC Scholars named & counting.
Not bad stats for a 1 year old!  Cheers to one year, and to many more milestones, and hopefully breakthroughs, to come.
Click here to read more about the Duke/UNC Alzheimer's Disease Research Center