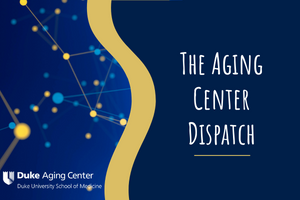 See below for upcoming event highlights, funding opportunities, and upcoming Aging Center holiday office closures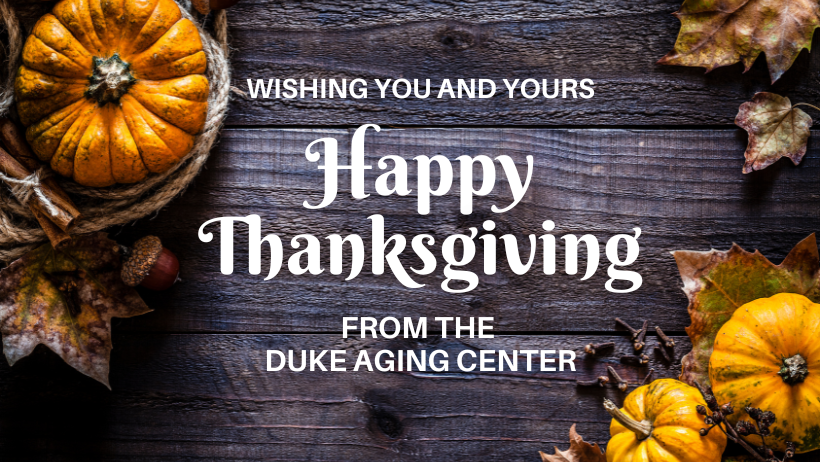 Event Highlights
November 29, 2022 | 11:00 am 
Preserving Cognitive Function and Preventing Alzheimer's Disease through Cardiovascular Health
Priya Palta, PhD, MHS, Associate Professor of Neurology, UNC Chapel Hill
In-person & virtual! UNC Eastowne Medical Office Building - 100 Eastowne Drive, Chapel Hill, 27514 (Room - ET-MOB1, 1st Floor Large 1C03)
Registration required for in person attendance (space is limited to 35 participants) - Coffee & Chapel Hill's famous Sunrise Biscuits provided! 
All are welcome to JOIN VIA ZOOM
---
The Gender of Care: Alzheimer's Disease in the 1980's (Trent Humanities in Medicine Lecture)
Wednesday, November 30 from 12:00 pm to 1:00 pm
In the 1980s, Americans grappled like never before with dementia, and specifically with Alzheimer's Disease. This talk will return to this era with a historian's eyes, asking specifically why families, and women in families, were viewed as the indispensable deliverers of care. There were other options on the table, and by placing America's early debate about dementia into the context of the conservative 1980s, we are able to understand why, as a society, we made the choices that we did.
James Chappel, PhD is the Gilhuly Family Associate Professor of History at Duke University. He is a fellow at Duke's Center for the Study of Aging, and is writing a history of old age in modern America for Basic Books.
Register here to join the Zoom Webinar
---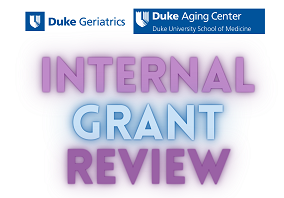 Investigators who are submitting an aging-related research proposal in Winter 2023 are invited to join the Aging Center/Geriatrics Internal Grant Review on January 4, 2023 at 12:00 pm via Zoom.
Important Dates:
- 12/7/22: Intent to Submit Deadline
- 12/21/22: Near-final grant materials due to reviewers
- 1/4/2023, 12:00 pm: Internal Grant Review session (all are welcome to attend)  ZOOM LINK
Complete this survey to indicate your intent to submit: https://duke.qualtrics.com/jfe/form/SV_eEdJ4N1mjACF6Ie
---
---
Funding Opportunities
2022-2023 Duke AHEAD Grants - Application Now Open, Proposals are due by Feb 5, 2023 at 5:00 pm
National Alzheimer's Coordinating Center (NACC) 2023-2024 New Investigator Awards - Application deadline: Jan 17, 2023
New Funding Opportunities from the NIA
---