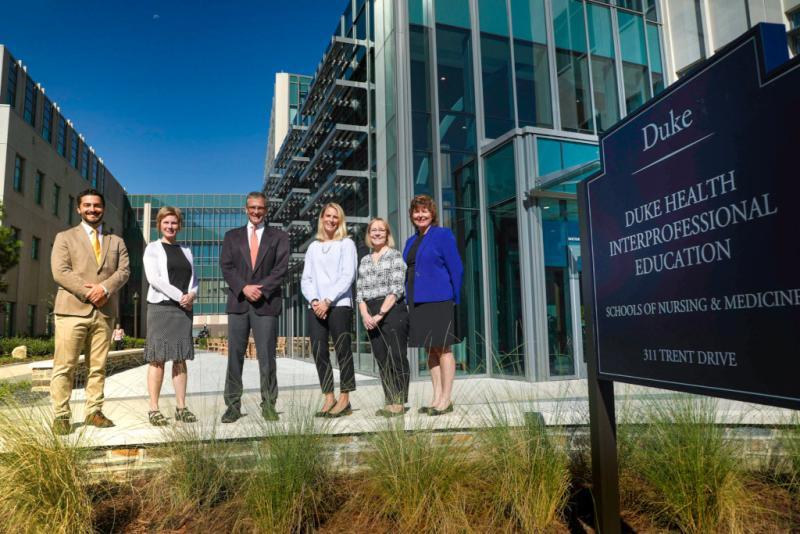 IPEC and the IPE Clinic: Partners in Producing the 'Practice-Ready' Physicians of Tomorrow
Excerpt from the article by Liz Switzer: "Interprofessional collaboration is critical to the successful practice of medicine, but making that dynamic happen consistently in clinical settings can be challenging. The Duke Health Center for Interprofessional Education and Care (IPEC) has accepted the challenge and is working to create and support interprofessional experiences across the Duke campus, the health system and the community.
IPEC brings the value of these collaborative experiences together within a single program that prepares students to become practice-ready partners capable of providing high quality, team-based care that optimizes health outcomes."
Duke IPEC is led by Associate Dean and Director, Mitchell T. Heflin, MD, MHS, a professor in the division of Geriatrics. Click here to read the full article about the Center and its innovative and important collaborative training and care programs.