---
News:
Congratulations to Dr. Zeng Yi who was acknowledged this week as one of the UN's first ever Healthy Ageing 50, an honor bestowed on "government, civil society, industry, and academic leaders who are transforming the world to be a better place to grow older."  The Healthy Ageing 50 is part of the UN Decade of Healthy Ageing Initiative.  Click here to read all about it, view Dr. Zeng Yi's profile, and explore his esteemed colleagues on this roster of leaders. 
---
Events:
Monday, September 26, 2022 | 12:00 pm to 1:00 pm
Tuesday, September 27, 2022 | 3:00 pm to 4:00 pm
---
New in Professional Development & Educational Opportunities:
The Duke Clinical Leadership Program (DCLP) was founded by the Chancellor for Health Affairs in 2010 to help expand leadership capacity within Duke Health. The program consists of ten, half-day sessions over the course of six months. The program is supported by the Chancellor and run by the School of Medicine Office for Faculty.  Learn more and apply online  Applications are due 11/10/22
Tuesday, October 25, 2022 | 1:30 pm to 4:30 pm --- Space is limited, and registration is required.  Click the link above for details and registration info!
Faculty, fellows, and staff are encouraged to register for the inaugural Innovations in Geriatrics Education Showcase on 10/26 from 1-3PDT/3-5 CDT/4-6 EDT!  You'll get to hear about exciting work and engage in discussion with colleagues.  Registration is free and participation is via zoom.  Click here to register.

 
Friday, January 27, 2023 from 8:30am-2:30pm.  Click the link above for agenda and registration information.
---
Celebrations!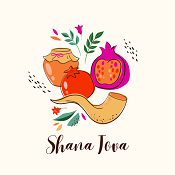 Happy Rosh Hashanah, Jewish New Year 5783!  
 Wishing everyone who celebrates a healthy, happy, sweet year!  Shana Tova!

 Happy Hispanic Heritage Month, September 15-October 15
 Check out this index of local events from the N&O
---
Other Calendars of Interest: